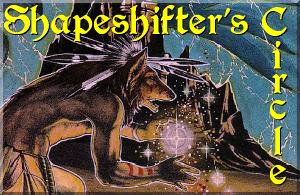 Welcome to the page where you can submit your site to the
Shapeshifter's Circle.
If your website has something to do with shapeshifting, weres (wether it be wolf, cat, bear, fox or kangaroo-weres), were art, were literature, mental shifting, spiritual shifting, or anything in between, then join Shapeshifter's Circle!
Fill in the form below and then follow the directions. Please be patient while I look over your site, and add you to the Ring. Blessings, Silent Shifter.